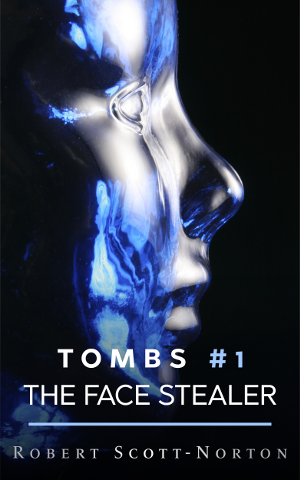 He wanted to escape his abusive wife but got arrested for murder
When a body is found under the pier, Max Harding's life is thrown into chaos. After being accused of his mistress's murder, he becomes the target for faceless assassins. They're been let loose in the town and now no one is safe.
Surviving an attack on his life, he goes on the run and uncovers a terrifying secret the town can't withstand.
Lies run deep, the terror runs deeper.
The Face Stealer is the first book of the thrilling Tombs series. If you miss Torchwood or the X-Files, you're going to love a science-fiction series that you won't be able to put down.
Buy The Face Stealer and join Max on his journey into terror.
Buy now from Amazon.