Author Update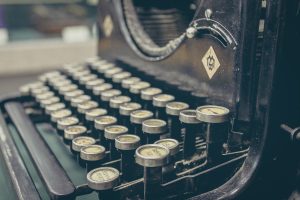 There's been several important updates since my last blog post. Much of this can be found on my Facebook post, but I wanted to elaborate a little for the blog.
As an indie author, it's difficult to get much traction with book sales. It's not impossible to find and grow your audience and this year I've seen massive growth in my mailing list and the launch numbers for my latest novel. But it IS difficult.
Many advertising sites require a certain number of book reviews on your title before they feature it. A sound reasoning on their part as they want some indication of quality (assuming that reviews are in any way a measure of quality). But there is a chicken and egg situation at play. To get reviews, you need to get your book in front of readers (and to have them actually read it). But to get readers, you need to advertise.
There is one advertising site called Bookbub. This has long been the holy grail amongst book promotion sites. So much so, that it is in my calendar to submit all my titles to them every month for a featured deal. For the last year, indie authors on sites like kboards have been explaining how difficult it is to get any featured deals at all. Traditional publishers have encroached in this historically indie promo site and there are now fewer spots available for indie titles than ever before.
Can you begin to imagine my horror at being selected for one of these promos?
It's happening on the 28 June, and I'm now planning my marketing around this date. It's The Remnant Keeper that's been selected and as this book is a permanently free title on Amazon, to make my Bookbub promo cost back, I need to encourage as much sell through to books 2 and 3.
My sell-through rates have been particularly poor. Now, I know that there are a lot of 'freebie hunters' out there—and why the hell not, I'm exactly the same, but I've got to do everything I can to get a good percentage of those Bookbub readers who'll download book 1 to cough up some pennies for book 2 and book 3.
The first focus is on making my book descriptions as enticing as possible. I've just revamped all my books descriptions, apart from book 1 (as I think it's the best of them). I'm also experimenting with Amazon Ads to drive readers to books 2 and 3. This is actually a good test of the book descriptions as you can clearly see your click through rate on Amazon ads and also how many people end up buying the product.
The other big thing since my last update was that I appeared on a podcast. I haven't done one of those for a while so was nervous and obviously imposter syndrome kicked in a little. In the weeks prior to my interview, the podcast had interviewed Adam Croft (an amazing Amazon seller) and it has an interview with Rachel Abbot coming up. Who am I to these?
It turns out that despite the lack of sales, I'm by no means green. I know what I need to do to make the writing business a success and I've plans to that I'm executing. If someone else further behind me on this journey finds some comfort in what I've shared, then that's excellent.
A friend suggested I do more of the 'week in the life' of an indie author, and that's what's prompted this post. Next week, I'll include some stats about how I've broken down my time across the tasks necessary for life as an indie author.