I can get easily distracted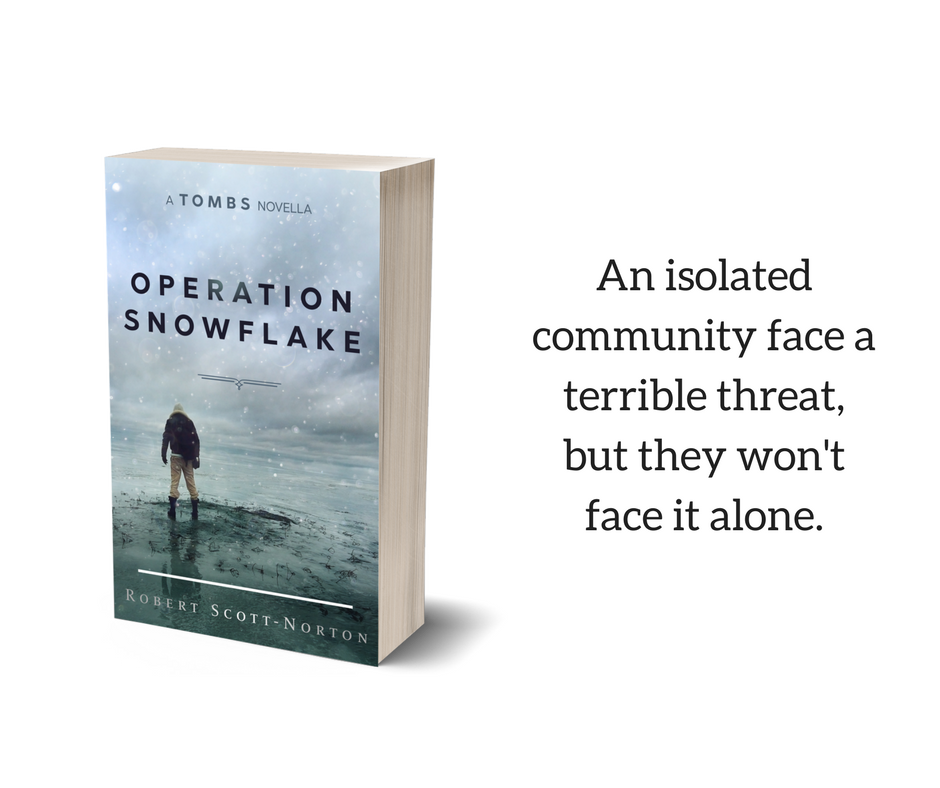 I've been distracted by other things.
The Face Stealer and the Tombs series were supposed to be the plan but it ended up not being the plan at all. I got distracted with The Remnant Keeper and the sequels to that book.
As I say, not the plan.
But, you might have seen me mention that I'm actively working on the Tombs series again and writing sequels to The Face Stealer. But before they arrived I got distracted again.
With a prequel.
Operation Snowflake isn't even a full-length novel (there are lots of ways to measure works of fiction. I'm calling this one a novella. You can call it what you like.) but it feels like it's taken up an inordinate amount of my attention.
This is really because Operation Snowflake was not meant to be. You're meant to read The Face Stealer and find out bit by bit what MI18 is and what they did. But, in reading it again as prep for writing the sequels, I realised I wanted to know more. Those gaps that were meant to be tantalising glimpses of their secretive world are annoyingly big for me. A lot has already happened to the MI18 team by the time Max and Cindy turn up and that was sad. They had adventures I'll never get to know about. Trauma and excitement that exist in the half world of the maybe (a great Russell T. Davies concept).
So, Operation Snowflake came into being.
But I'd been distracted once before.
The Drifter is a short story collection and within lies a Tombs short story called–The Drifter. This story tells the story of a young girl who sees lights in the sky and becomes changed by it. The story ends on a cold shoreline with blood on the snow. And from that moment, the MI18 team arrive and sort things out. Except they don't. Because I hadn't written Operation Snowflake yet.
If you're still following I'll summarise it now to make you annoyed that you had to wade through the preceding verbiage.
Operation Snowflake needed to fit within the gap left by the existing short story, The Drifter, and the novel, The Face Stealer.
Perhaps that's why Operation Snowflake became so consuming.
But, it's out now. And you can buy it if you like.
Was this endeavour really necessary? Did the world need to see what happened between these two tales?
No. Of course not. But, I'm an author and a completist and I wanted to scratch off the foil of the maybe to reveal… A new story.
I hope you enjoy it.